Vernon is a quaint little town about 50 minutes by train from the centre of Paris. We stayed here for 2 weeks in our Vernon housesit and really enjoyed living in this part of the world. It is rural France while still being close to Paris and major shopping areas.
There are lots of activities to do in the area but to be honestsome of the things we enjoyed the most was just driving around, playing in parks and stopping when we saw something pretty. One of the most popular things is to kayak or boat on the river. As our kids are still quite young many of the kayaking activities available weren't really suitable. Milo can't swim and they didn't have children's lifejackets so we decided to give it a miss.
We used to drive passed this caravan on the way into town each day and after a few days we stopped and to our delight found it was actually selling French Crepes. Just next to the steps was the entrance into a lovely old estate where there were tables and chairs set up so you could enjoy your pancakes and the beautiful gardens at the same time. We all bought a hot crepe and headed into the park.
The scenery was beautiful, however the pancakes were not. I tried to find something good about them, however they might possible be the worst we have ever had! I am not sure what it was but they didn't taste like any other French Crepe we had ever eaten, not even close. There was a sweet little teenage girl running the show and I can only imagine this might have been her first week. So we ate a little, left the rest and went to explore the beautiful grounds.
The kids LOVED running around the big trees and playing in the piles of leaves. It was so lovely to see them chase each other (until the tears came). Back home in Ubud there are not very many parks and there are few places to run where it is safe (i.e. you won't get hit by a motorbike or fall in a river) or where you can let your kids go free, so we really enjoyed this side of our Europe trip.
In the centre of town there is a beautiful Church of Notre Dame. I am not one to go on about old buildings but this one was quite stunning. It is also very quiet, there were very few tourists and easy to spot. I may or may not have turned off my flash and managed to take a few photos of the stained glass inside.
The old quarters are actually quite like being in a village 500 years ago. There are so many of the original buildings (most have been renovated at some point) but you really get a great feel as what it would have looked like way back when.
I don't have the greatest attention to detail when it comes to build names or dates, however if you are keen to know more, this information page gives a lovely and short overview of some of the buildings.
Once you leave the main part of town the grand buildings still pop up everywhere. It really is a glorious place to drive around the French countryside. There are little towns everywhere, beautiful rivers and lots of places of interest.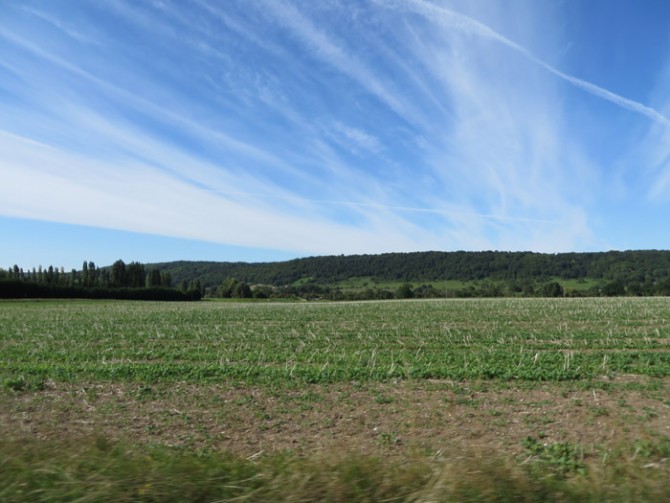 The most famous place of all is Monet's Garden which is about 4km out of town. Read here for more about that one.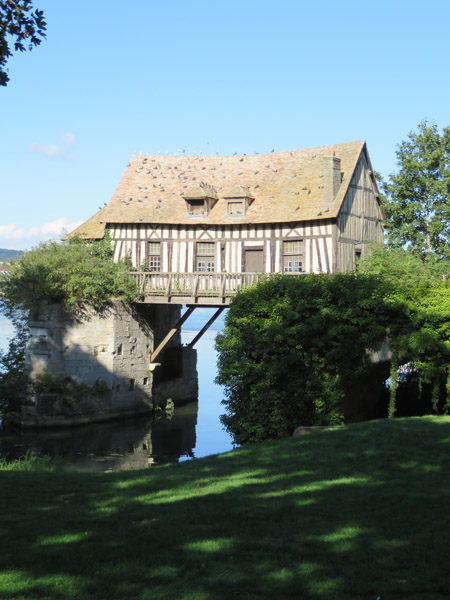 If you want to know more about activities and things to do in Vernon then read here.
Share and Enjoy